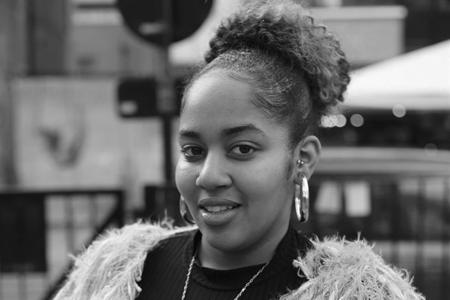 ---
Kim Allain
Senior Creative , MSL
---
Kim established her career within the New Business and PR team at Havas Sport and Entertainment Cake. She was recruited to help generate creative and innovative ideas for clients such as EE and it's premier sponsorship of Wembley, BAFTA, and Glastonbury as well as Virgin Atlantic, Barclays, and Coca Cola.
Kim continued her PR career joining Talker Tailor Trouble Maker from its inception where she was quickly inaugurated as Creative Lead, making her the youngest black female creative leader in the industry. She was later listed as one of the Drums 50 Under 30 Top Female Creatives and became a PR Week Mentor.
Her role at Talker Tailor saw her heading up the creative of clients including Deliveroo, Mastercard, Tastecard, Poundland and Pernod Ricard as well as winning culturally significant and challenger brands for the agency such as Vice and Deezer.
Now at MSL Group, Kim's most recent accolades is being listed as one of PR Week's 30 Under 30 as well as representing the UK as one of ten 'future leaders' selected from Publicis' global 80,000 strong workforce. Kim has helped multiple brands achieve award-winning success, now adding PUMA's Cali Star Challenge viral hit to the trophy cabinet with 4+billion views as we write, with it becoming MSL's first "billion viewed" piece of content. Other brand successes include her work with Mondelez, Rimmel and Operation Black Vote.
Kim has written multiple thought pieces for PR Week title as well as being a top contributor for Creative Moment in 2019 (PR Moment) and is a panel regular, featuring on BAME panels such as People Like Us and the Black Comms Network; and has judged for Cannes Lions, Creative Moment, PRWeek's Purpose Awards.
Kim is experienced in delivering innovative, authentic and challenging creative as well as keeping herself imbedded in culture garnering great insight and contacts.