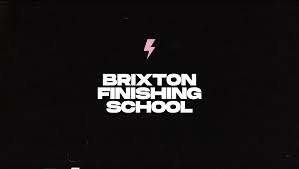 The Campaign Big Awards are delighted to welcome back the students from the Brixton Finishing School to take part in the judging process. Eight students will choose their own winner from the TV & Cinema shortlisted entries that have already been chosen by a pool of senior industry creative judges. This additional award does not require a submission and will be chosen from the shortlist detailed here. The Brixton Finishing School students will be asked to facilitate discussions on the shortlisted entries before they select a winner. They will also receive a briefing from Chairs and lead judges prior to making their decision. The move is designed to help diversify the Big Awards judging so that judges and students can learn from each other through debate with people spanning different levels, skills and experiences.
About Brixton Finishing School:
Brixton Finishing School disrupts the way the Creative Industries recruit talent. We are an 'end to end ' solution to the Creative Industries diversity challenges.We provide a free, 12-week, premium learning experience, delivering creative and digital skills and real-world advertising experiences. We prepare our students for a pool of entry-level roles available just for them or for jobs in the wider industry.
Diverse teams deliver businesses a competitive advantage. Different types of thinking mean new perspectives, fresh ideas and better advertising/creative work. We conduct outreach into groups 'under-represented' in the creative industries (BAME, Working Class, NeuroDiverse, Female) to find those with untapped potential.
Our big name industry sponsors create a pool of entry-level roles just for graduates of the course. Last year we delivered a 95% employment success rate.
BFS is also launching its AD-Cademy, a national campaign designed to tackle the industry's lack of presence within diverse communities.